How Can You Improve Your Keyword Search Results?
How Can You Improve Your Keyword Search Results?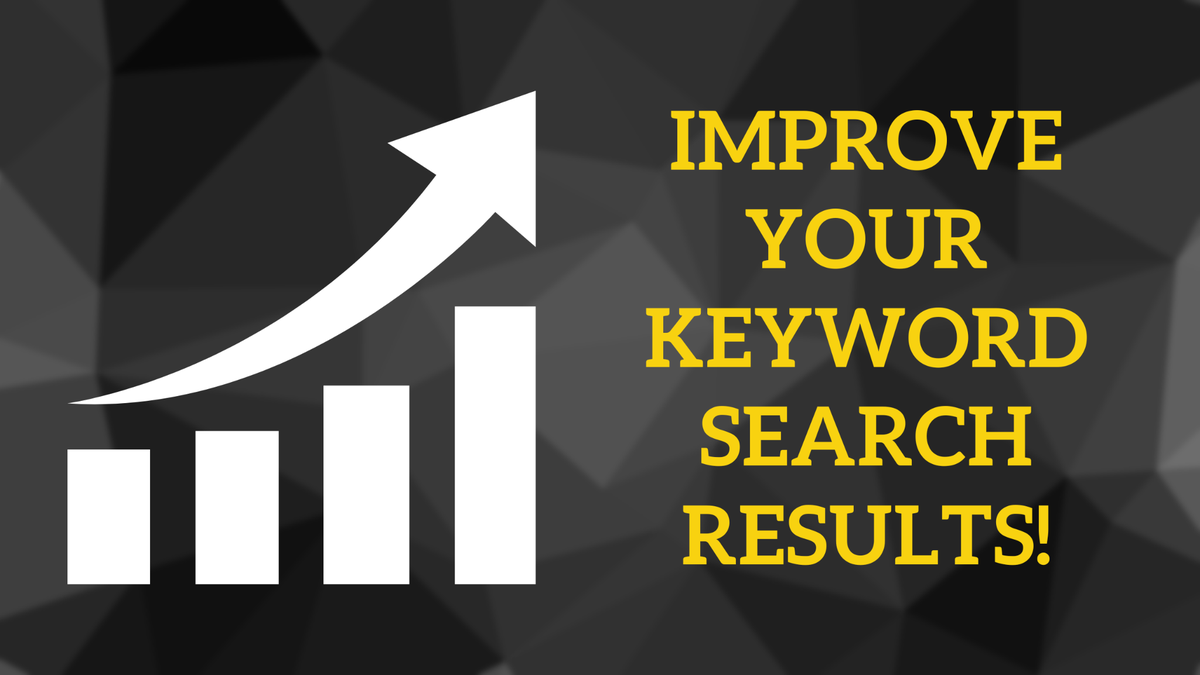 Keyword research is the act of locating and evaluating search phrases that people type into search engines intending to utilise that information for a specific purpose, most commonly search engine optimization (SEO) or using salespeople to approach. Keyword research can provide inquiries to pursue, their relevance, ranking difficulties, and other information. This post will teach you all you have to learn about increasing the quality of your keyword search outcomes. This is the piece to read if you want the most detailed information on how to increase query results for certain keywords. These strategies for raising your SEO ranking can help you regardless of what industry you're in or what your article is about.
While you are reading this article, somebody is currently conducting a Google search to locate a new product, job, or answer to their problem, which your company is particularly suited to supply. Will they check out your site and discover how you have precisely what they're searching for? If your site does not appear on the first page of Google searches, the answer is likely no. There are several causes for this.
But how can you optimise your firm so that important keyword searches reach you first? There are various approaches that may be taken to achieve this purpose. Let's explore some of the most effective ones.
Statistics and Basics of Keyword Search Results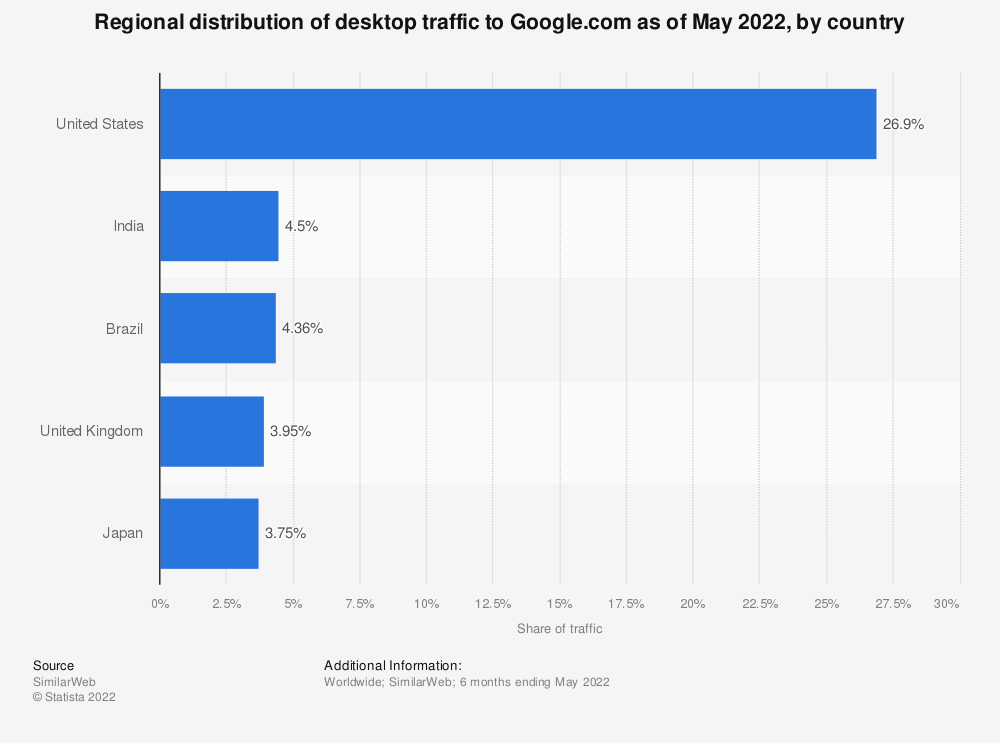 To begin, Google leads the search engine business, accounting for more than 85% of worldwide traffic and 270 million organic traffic in the United States alone. Second, 75% of web users never look past the first page of search results. When you realize that 34.36% of all views go to the first search result, it's easy to see why search engine optimization (SEO) is so vital.
Keyword search results are critical for growing an internet company. Most of the time, when we search for anything, we don't know precisely what we're searching for. When individuals search for material on the internet, they do so in a certain way. We normally merely search for a single word or phrase while looking for a product or service. "Cars for sale" or "Hotels near me," for example, are frequently searched words. Companies build their sites around terms like this, which are known as keywords. This is done to ensure that they receive as many views as possible.
Importance of SEO Keyword Research
Keyword research assists you in determining which keywords to pursue and gives vital insight into the questions that your intended audience is searching for on Google. The insights you may gain from these real search phrases can assist guide both your content strategy and your overall marketing plan. When performing internet research, people employ keywords to identify solutions. So, if your content is effective in reaching our audience while they are conducting searches, you chance to get additional visitors. As a result, you must target such searches.
Furthermore, under the inbound process, we should develop content around what people want to find rather than what we want to teach them. In other words, our market is approaching us. All of this begins with keyword research. This Hubspot video explains very nicely how you can utilize SEO to grow your business.
https://www.youtube.com/watch?v=eGUEAvNpz48
What Are The Benefits of Doing SEO Keyword Research?
Gain Insight Into Marketing Trends
Efficient keyword research may provide you with insights into the latest marketing trends and assist you in concentrating your articles on relevant themes and phrases that your audience is looking for.
Notice Growth In Website Traffic
When you pick the optimal keywords for the content that you post, you will appear higher in search engine results, attracting more visitors to your site.
Learn The Difference Between Keywords and Topics
We learn on a regular basis about how much SEO has changed in the last decade, and how insignificant keywords themselves have become to our capability to rank effectively for the queries consumers conduct every day. To some degree, this is correct, but an SEO specialist would take a different strategy. It's the intent behind the term, irrespective of whether a piece of the material addresses that purpose.
Keyword research informs you what topics people are interested in and, if you utilise the correct SEO tool, how popular those topics are among your target audience. The crucial phrase here is subjects – by analysing keywords with a large frequency of monthly searches, you may select and categorise your material into topics for which you wish to develop content. You may then utilise these themes to choose which keywords to search for and target.
Increase Your Customer Base
If your company provides material that other business professionals are seeking, you can address their requirements and present them with a call to action that will drive them through the buying process from gaining the customer's attention to buying. You may address the questions that the majority of your audience wants to answer by examining keywords for their prominence, volume, and general purpose.
Solid Ways To Improve Keyword Search Results
Utilizing Google Keyword Planner
The Google Keyword Planner is a tool that will assist you to enhance the results of your keyword searches. This is a piece of software that provides you with a list of frequently used keywords that might help you gain more views. There are keyword ideas, or you may search for a specific subject or business sector. The Google tool also displays the number of views each term gets each month. It also assists you in selecting keywords that are comparable to the finest ones. It even predicts how many views the term you choose will receive.
Publishing Optimized Blogs
Blogs are a great method for your business to stay topical and leverage keywords. By starting a blog, particularly one that is linked to your website, you are producing new searchable material. Blog entries should be around 1500 words long to be great for Google's algorithms, so aim for that every time. You should also choose a keyword for each post that you write and repeat it 7-10 times all across the continent. You should also incorporate connections to other websites in order to entice Google's algorithms. When you connect to other blogs, it makes yours appear more significant.
Understand and Adhere to Google Algorithms
Google modifies their algorithms, which makes it more difficult to remain at the top of the results. This signifies that Google upgrades its software every few days, if not hours, to make it better at keyword searches. This is fantastic for consumers who are looking, but not so wonderful for businesses attempting to rise to the top. Companies may believe it is tough to make adaptations for this. Nevertheless, upgrading consistently is one of the greatest strategies to continue boosting your keyword search results. This entails selecting new keywords and updating your website as regularly as possible.
Google Tags Are Also Helpful
Tags function by collecting data, so you'll know what visitors click on and what they attempt to locate on your site. Then you may modify it such that each page is designed to assist visitors in finding what they are looking for. Using tags correctly aids in making your site load quicker, obtaining analytic data, and enhancing search results. Using too many tags might slow things down and make it difficult to collect data.
Last Resource: Outsource Work To An SEO Company
If any of this has been perplexing, you are certainly not alone. The best part about it all is that there are several organisations that can boost your keyword search results for you. If you use these tools and concepts and don't get the results you desire, search for a firm that can assist you in reaching your objectives. Many businesses will work with you to develop a strategy that will ensure you receive precisely what you desire. These organisations can quickly push your site to the top of Google search results using analytics and other techniques. It is their responsibility.
You may increase your Google ranks and get more people by using keywords. It could take a long time and a great deal of hard work. You will be able to reach the peak of the search rankings by optimising your keywords and employing tools such as tags and links. The keyword search results will change over time, but you can learn what works best for your business. If you aren't getting the results you desire, look for a quality firm to assist you. There are several methods for improving and developing your company's internet presence. You'll quickly get to the top of the search results.