Keyword and Topic Clustering
In today's world of technology, it is becoming increasingly easier for individuals, organisations, and companies to publicize their products and services. By having a clear target audience, it is very simple to provide content specific to their tastes, interests and preferences. Almost every company utilizes SEO services for this purpose.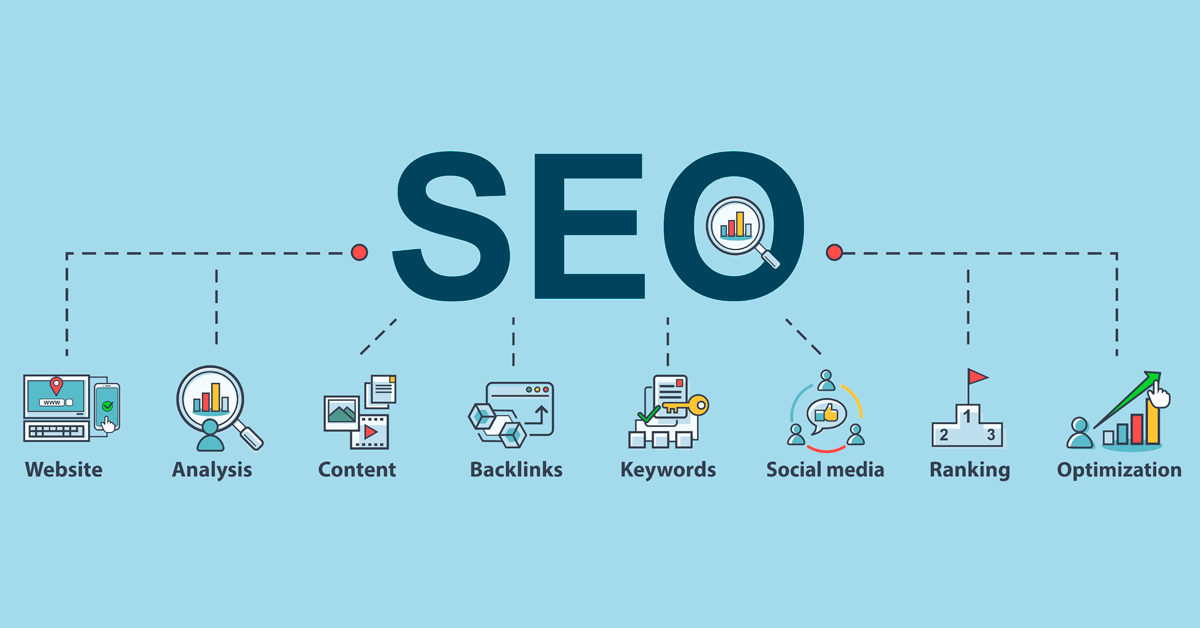 SEO stands for Search Engine Optimization, which on a basic level, translates to having your website rank higher on search pages. They use a detailed algorithm to collect the required data, process it and reveal what is trending amongst the common public. This is extremely helpful in maneuvering in website traffic and thus exposing the relevant content to a wider audience.
Keyword Clustering
Search Engine Optimizers use 'Keyword Clustering' and 'Topic Clustering' as part of their process to group search terms into clusters- relevant to a particular website page. Search terms are what users type into search engines to find websites. Keywords represent the most important elements of SEO. You need to know how people are looking for the products, services or information that you offer, in order to make it easy for them to find you. This is an important step to set aside your website from those who sell similar products or services. Simply put, keywords and topics play a vital role in bringing in more users and traffic to your website. The process of SEO analysis is a systematic and comprehensive method which helps a great deal in broadening the range of website users. It might seem like a tiresome process but rest assured, you will enjoy its benefits!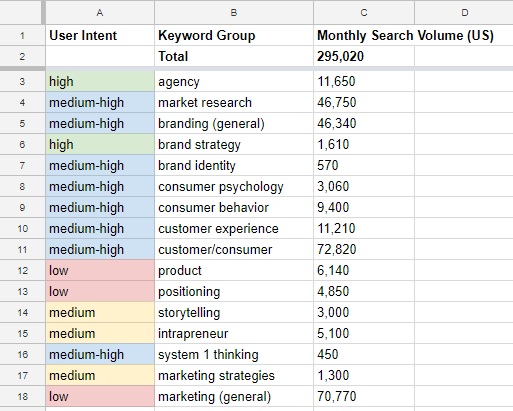 Broadly, keywords can be divided into four groups- commercial, transactional, informational, and navigational. Users may use keywords relating to any of the aforementioned groups or clusters. The entire idea of creating keyword clusters is based on how people search for and consume information online.
Plainly, keyword clustering refers to grouping of words that target the same search intent. For this purpose, a large list of keywords is prepared which is systematically integrated and correlates with the overall content of the website. Google started its on-page SEO strategies over a decade ago, which has recently evolved to provide advancements in search. Keyword clustering is one of the main procedures undertaken for the same. Google really knows how to step-up it's game and make the most of available technology.
How does it benefit your website?
A website which practices keyword clustering is definitely Google-friendly and user-friendly. It is a completely automated process and is carried out by modified technological tools. Taking an example, suppose you sell leather boots for men, your market share will be limited if you try to rank only for the first keyword. Instead, you must opt for a web page ranking for your primary keyword, the long-tail variants and similar subtopics. This will significantly boost your website traffic as your rankings move higher up by 10x-20x. However, this method demands a lot of valuable time and resources in order to be optimized and utilised effectively. But its positive points outweigh the negative. It also helps clean up the semantic core by dividing it into manageable clusters, improving your position in the search engine algorithm for the specific search intention. Thereby, making your website pop up amongst the top search results when a user types in a keyword from your approved keyword cluster list.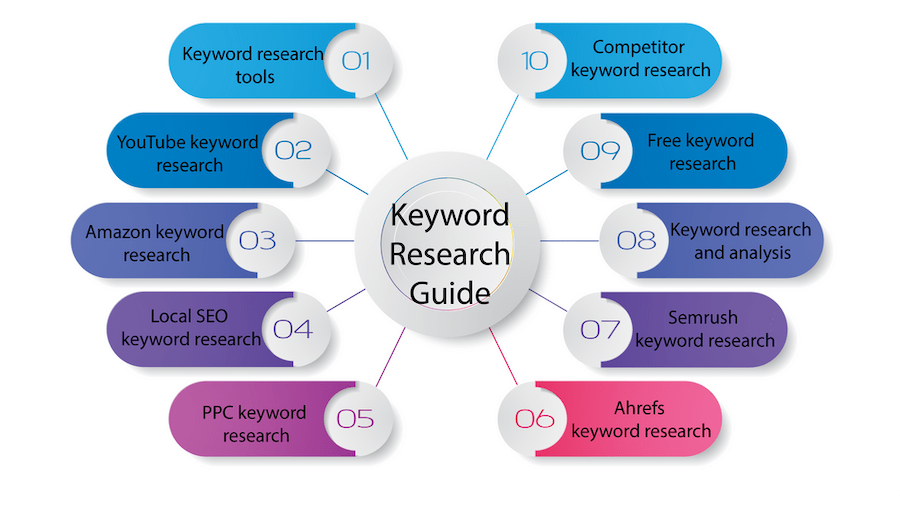 The most basic element of keyword clustering is keyword research. SEO professionals assign such words into small groups and spread them out across the entire content matter. This in turn allows for a much higher ranking in Search Engine Result Pages or SERPs. Keyword clustering is broadly divided into three categories- soft, moderate and hard. The basis of each remains similar but the tool outcomes are starkly distinct. The keyword clustering tool scans the whole content and highlights the most popular keyword- which has the highest search volume. One single cluster comprises a core topic as well as several subtopics which directly point back to the core topic at hand. These clusters definitely vary from website to website but the high competency of keyword tools create enormous additional opportunities for your content to be found online.
Why should you practice Keyword Clustering?
If you take a look from the point of view of Search Engines, they hold those websites with keyword clusters in high accord. This is mainly because they create connections between pages and reveal any semantic relationships between pieces of content. Your content is then recognised as trusted and worthy of a higher spot in SERPs. This implies that your site architecture significantly improves your website's visibility in search engines. Wordstream, Spyfu, Serpstat etc., are a few examples of clustering tools. You must pick one which is the perfect fit for your content, resources and workflow. But the bottom line is that you must create high-quality and properly researched content, specifically targeting users' demand in general.
Have you ever wondered why your competitors have an upper hand when it comes to gaining website traffic? SEO could most definitely be one of the top reasons for this. You must be competent in the utilisation of such SEO tools in order to boost your ranking and welcome in more traffic. Keyword clustering is a sophisticated and comprehensive algorithm which goes hand in hand with the complex strategies of SEO.
Topic Clustering
On a very similar note, SEO also makes use of a process called 'Topic Clustering'. It refers to a cluster of content that bounces back to the central topic and uses a pillar page to link to and from. It uses a comprehensive, smooth and deliberate site architecture by way of easily organizing the website's various content pages. They are basically interlinked pages about a specific subject with name variations. It is essential to note that the competition to rank amongst the top search results is intense. Reasonably, Google has modified its algorithm to prioritise topic-based content.

Does Topic Clustering actually make a difference?
Most definitely so! Topic clustering is a simple model which involves a 'pillar' page which acts as the core hub for topics. A number of related topic pages link back to this particular pillar page. Pointing out to the search engines that this specific page is the topic authority, it might manage to rank higher for the topic it covers. SEO experts emphasize greatly on the use of such tools not only to get ahead of consumer behaviour but also because search engines themselves have modified their algorithms to cater to the evolving and advancing technology. A few popular topic clustering tools consist of HubSpot and Gremlin which work for business to business mode of clustering.
Aside from improving SEO, keyword and topic clustering is considerably helpful because it helps you make the most of your time, resources and energy. Once you've carried out keyword research to find the top ones for your business or content, you can organize them into clusters by different themes. Instead of picking keywords and content at random, you'll have a well-defined plan that is a lot more sensible and reliable for your readers and your search engine performance thereby. SEO marketers have a comprehensive content strategy as topic clusters show Google that your website deserves a higher ranking due to its authoritative content and expertise in the industry. Thus, in the long-term, topic clustering drives more organic traffic to your website by increasing total keyword rankings. So go ahead- use your clustering tools and get ready to handle a large traffic volume!