How to choose great Seed Words?
It is on a very constant basis that consumers type in vague keywords and phrases into the search engines, expecting precise and correct results. Commonly, these searches contain only a word or two. It can most definitely be described as highly competitive from the business point of view, as such short-tail keywords cover an extremely vast number of online websites and content pages. These kinds of words have enormously high monthly search volumes, making it a necessity to improve your SEO so that you can grab a high spot on the search results page. When you have your seed keywords all listed out, let the modifiers do their job. Such tools help generate long-tail words out of the inputted short-tailed words, which are completely relevant to your website content. This is an integral part of your SEO strategy as it will end up boosting the organic ranking power of your site.
How does choosing the right seed words set you up for success?
When you put up more content as additions to your long-tail keywords, search engines will recognise such content as relevant to your short-tail keywords from which it was generated. This is considerably competitive as even one short-tail keyword is applicable to innumerable online sites. However, through the use of technical long-tail keywords, your organic traffic can be boosted and improved. Taking an example, 'gym workouts', seed keyword used by a fitness company which specialises in healthy dieting, fitness, sports and gymming. This seed word can be enhanced by modifiers to form long-tail keywords such as 'best gym workouts' or 'most effective gym workouts'. A good list of seed keywords for your content is required over which modifiers can build long-tail words upon. Mindfully, select keywords specific to your website and not common generic ones as they are highly competitive, gaining you not enough traffic. It is important to go over your website content to target the right seed keywords, as your long-tail keywords will affect your credibility and exposure.
In case you already have an established website, you may be familiar with the central seed words of your site. Going over your content can help you point out more such words which should be targeted. Now, considering that you have not yet established your website or if it is in the developmental phase, you are advised to give weightage to your long-term goals with regards to how far you'd like to extend it. How many users are you trying to steer towards your site? What do you wish to achieve through your site in the long run? For example, if you have a shopping website, the seed keywords must relate to the the products you are selling or intent to sell. Another example is if you're looking to open a teaching blog, your seed words would revolve mostly around information related to teaching, learning, study tips, etc. Therefore, your seed keywords primarily and most essentially are a reflection of your site and thus, it's advisable to give it enough importance as it plays a great role in bumping up your page rankings.
Where to place your selected seed words?
It is recommended to use one to three seed words on your homepage in accordance with your SEO strategy. Metatags are assigned to your selection of keywords like title tags and meta descriptions. Meta descriptions generously offer 160 characters while title tags provide a shorter length of 60 characters only. This means that the number of keywords must be adjusted to fit these criterias.
On-page SEO requires that your seed words have their assigned meta tags and meta descriptions. Technically speaking, seed words must be planted on the website's homepage. The more minor pages which are linked to the homepage should undergo optimization in order to rank higher for long-tail keywords. Hence, upto three seed words must be planted on your homepage which is interlinked with your subpages and their long-tail keywords. This is a healthy on-page SEO practice.
How to transform seed words into long-tail words?
Seed words provide the base over which a variety of long-tail keywords are generated. Let's take an example. The seed word could be as short as 't-shirts', but when this seed word is modified into a long-tail key phrase, it could be transformed into something like 'printed polo t-shirts for men'. So, in a way, the planted seed words sprout and stem into a number of long-tail words. Some modifiers are Ahref and SEMrushs under keywords explorer tool and keyword magic tool respectively. Seed word research is also important to make sure that they cater to the complete relevancy of your business website.
Seed words are an integral element of your website. They go hand in hand with other short-tail and long-tail words generated which are very useful for various reasons. Such keywords can act as an inspiration for further creation of content in respect to videos, ideas and articles. They are also instrumental in keeping you in close touch with your business and website by pointing out the core points of the same.
Title tags and meta descriptions
Taking the same example of t-shirts as stated above, let us view a more visual version of it.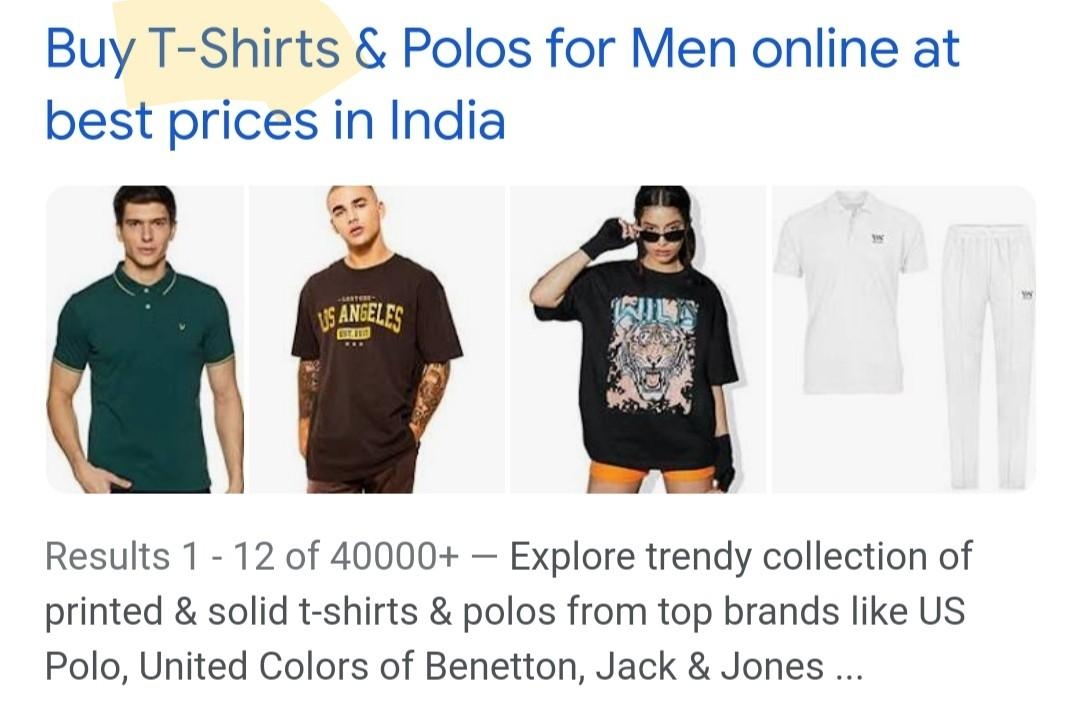 The seed word is highlighted above. Under this search word, there are numerous search results. Title tags such as 'for men' and 'online' help make it a lot more specific to the consumers. This is termed as being user-friendly and beneficial to your SEO content strategies.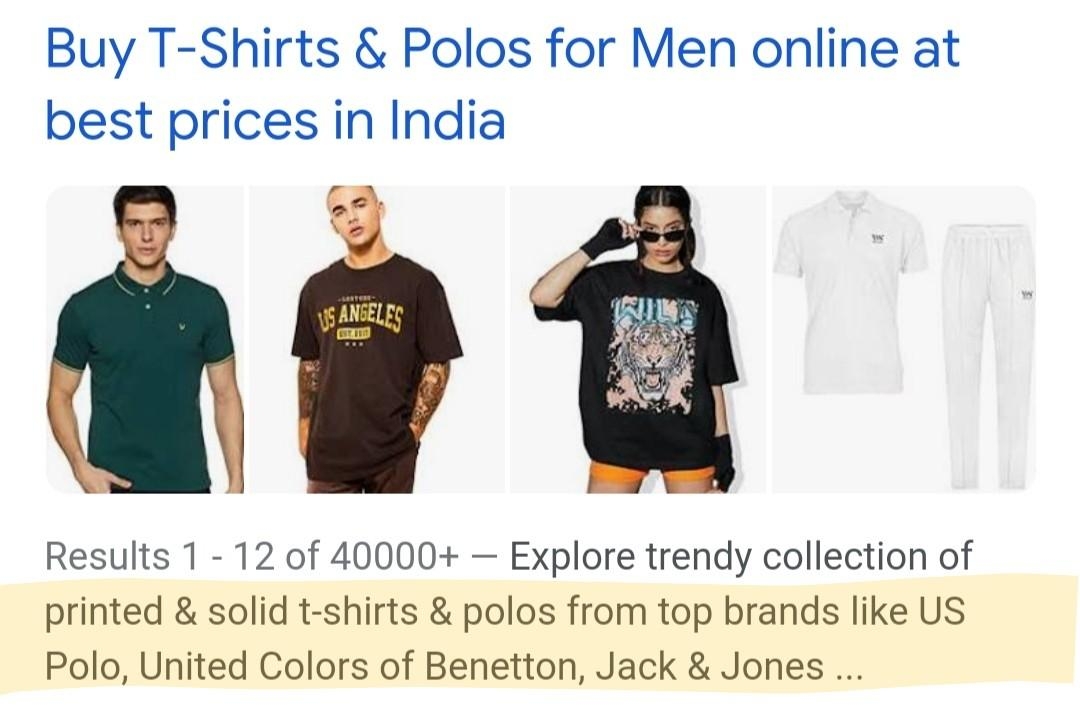 Meta descriptions such as those above contain potential seed words. They too provide important information regarding what the user is searching for. It may also be the gap between your website and a potential consumer, making it an essential part of your website.
A basic approach to choosing the right seed words.
Here are a few simple questions that will help you focus on and decide what seed words you would like your website to rank for:
What product/service do I sell?
What would an average consumer type in the search engine to reach a website like mine?
What is the key element of my website?
What would I like my website to rank for?
Once you have your answers ready, selecting the major seed words will not be very difficult or time-consuming. It is pertinent to your ranking that you choose the right seed keywords as part of your SEO strategies.
Another way of finding seed words is to type in your keyword into the search engine and scroll down to find 'related searches' or 'refine this search'. As shown below, Google uses this mechanism to show you the more specific searches that other people do- based on the same topic.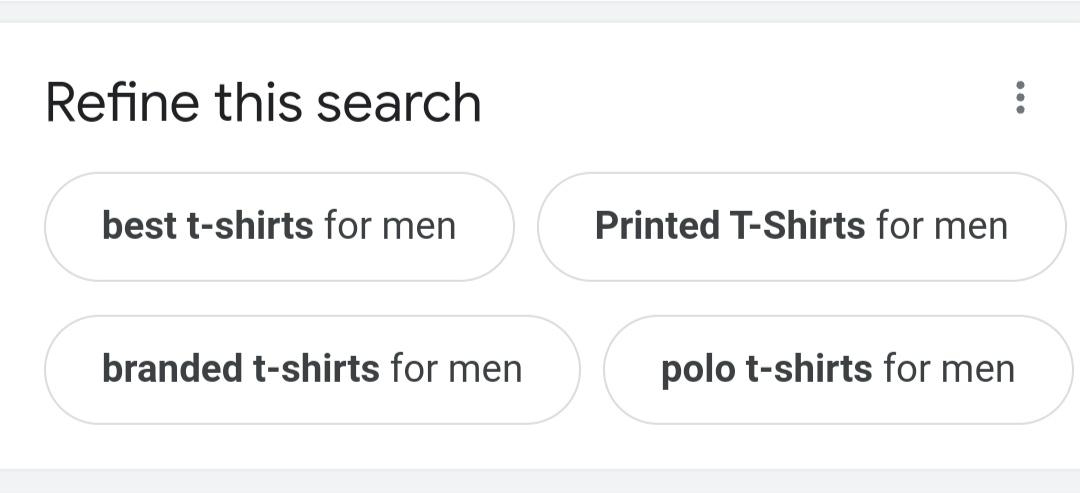 The following is also a valuable method as it brings up what people might be searching for with relation to your search request.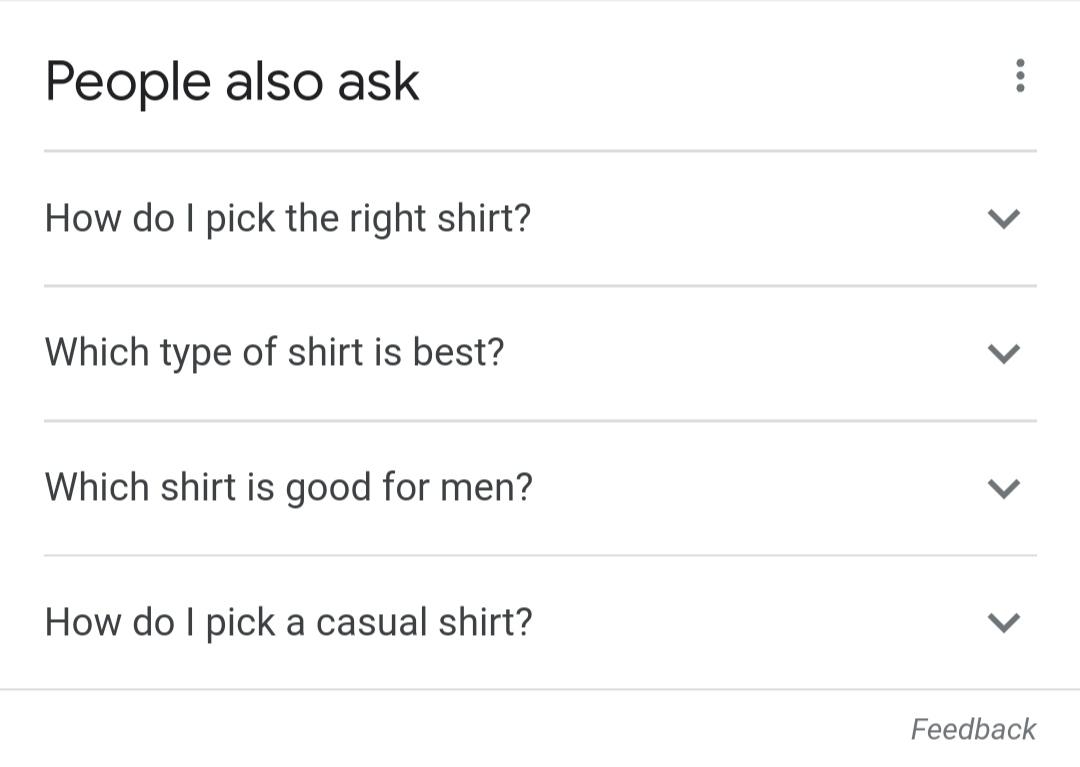 This 'People also ask' section shows common public searches which closely match what you initially searched for. You can pick out great seed words from such areas too!
Further, you can also look up places where people hang out online. Such sites or apps may include Reddit, Tumblr, Quora, etc. This helps point out trending topics that may boost your rankings if you use them as seed words.
Such procedures under SEO strategies can go a long way in setting your business up for success! Search Engines hold such websites in high favour due to their clear targeted research, making the site Google-friendly.
So, examine your competition, use proper keyword tools, put yourself in your customer's shoes- try thinking like a user and ultimately analyse all the results. Do this, and you're a step closer to claiming a higher place in SERPs (Search Engine Result Pages). In this way, you can sow healthy on-page seed words and reap its benefits in the form of organic traffic, boosting your own understanding of the website as well as increasing your website's ranking.