Rank and bank SEO (Churn and burn)
Ever heard of SEO? Search engine optimization is a method used by almost all websites which uses a bunch of efficient tools to improve online visibility. This means that it will provide optimisations for your site's technical configuration while making sure that your content is accurate and relevant in order to rank higher in search result pages. They also focus on a strong link profile which is key to obtaining more organic traffic. Meaning, it will help make your site popular amongst the public through the use of keyword research, clustering tools, backlinks, etc. These and a wide range of other tools help in bumping up your site's ranking on the search results page listings. As users, it is very common that we only click the websites which appear at the topmost of the results page. We do not believe in scrolling much. Automatically, this means that the higher your website is listed, the higher will be the number of your viewers!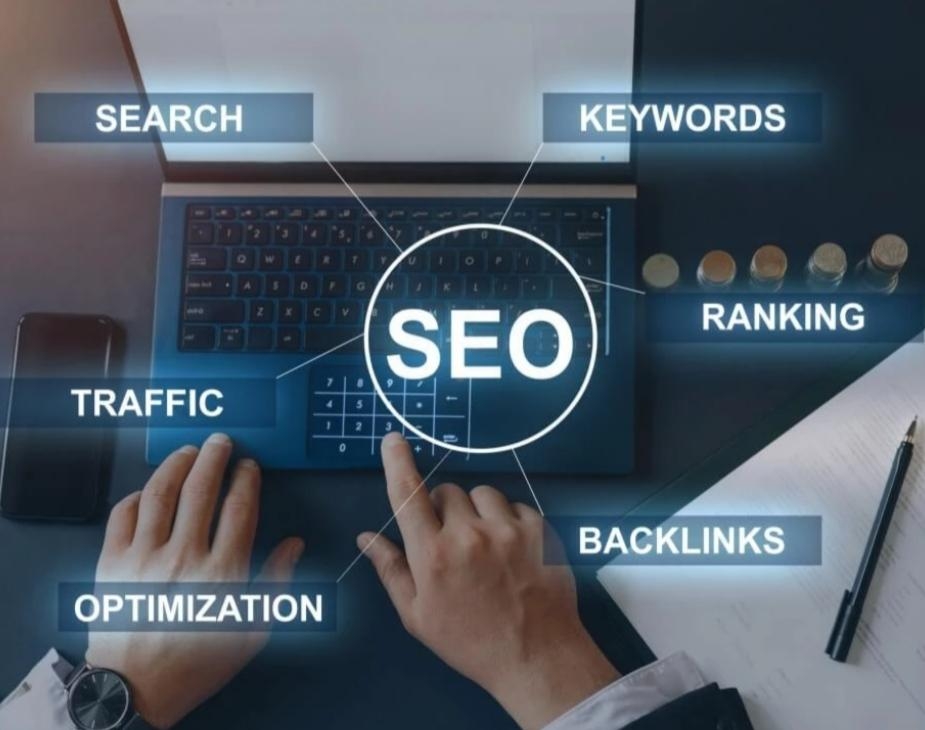 A couple of the popular SEO service providers are- Ahrefs, Semrush, Moz, Spyfu, etc. They render all services required to improve website rankings, either for free or for a certain amount on payment- depending on your specific needs. If you are familiar with backlinks, you might know the gravity of their importance in a link profile. Referring domains as the most essential element of having an authoritative link profile which is favoured by Google. Google fancies such sites because it implies their relevancy as they have multiple referrals (mostly from well-known popular sites). This would have a direct positive impact on the ranking of the website. It is recommended to work towards this but there is a limit to it as well.
Rank and Bank SEO, also widely known as Churn and Burn, is a SEO strategy which focuses on spamming a website with an enormously large number of links in order to obtain higher rankings in a very short period of time by boosting your site's authority and relevance. It only takes a short period of time but is considered highly unethical even though it's instrumental in gaining extremely fast results.
Let's break down the term to understand it better. Churn in itself means to gain more backlinks, maybe even domains, which help in improving search results, ultimately getting huge organic traffic directly to the site. Burn on the other hand is the negative counterpart of this term which plainly means that this page has an extremely high chance of getting penalized by Google, causing the website's rankings to drop significantly or completely.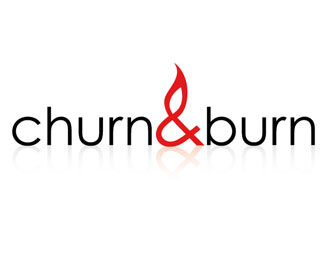 Commonly known as a black hat strategy, Rank and Bank SEO is considered illegal, so search engines are always on the watch to catch such sites and penalize them. It is a hard task to cover up such activity, as opposed to other black hat strategies, this one is harder to hide from search engines. Consequently, the chances of such sites being caught are higher, making the chances of getting penalized higher and you will end up losing rankings dramatically. Clearly, like any other high-return investment, it poses huge potential risks.
Is it sensible to undertake this strategy?
Your question might be- who uses this strategy? Typically, it includes those people who want to take advantage of any new or seasonal market or a fast-moving market where time is of the essence. The revenues they make profits from are generally higher than they would be under different circumstances, you'll surely get paid handsomely. But this only applies to those who have a short-term idea in mind as you never know when your site might get penalized by the search engine. So if you're thinking long-term, this option may not be suitable for you. Ask yourself this question- Are my goals short-termed (where the ROI is high) or long-termed (a slow and trusted process)?
Usually, SEOs with long-term business goals would steer away from applying this method. But critically thinking, who wouldn't want to land a huge profit in a short period? Your main brand site can avoid some of these issues if you use a burner site for the rank and bank process. This would not cause any harm to your original site and you would enjoy high profits for as long as it lasts before getting penalized. It's only advisable to take the time to compare the monetary expenditure, cost of resources and benefits of undertaking this method before you make a decision. Also, if you decide to go ahead with it, weigh how you would deal with any possible issues that arise after the site's penalization. Rank and Bank SEO may bring your website the desired results fast but it should be used with awareness. It can bring about negative effects when search engines get wind of its application- leading to inevitable penalization and other repercussions. Additionally, you can also use pay-per-click (PPC) campaigns. This would mean that you can earn from each ad click on your site. This may also push up their rankings if the backlinks are used correctly.
White hat SEO involves researching and implementing different methods to improve user experience while black hat SEO focuses on manipulating Google's algorithm to improve rankings through illegal and deceptive practices. So when we talk about the Churn and Burn method, it is a part of the black hat SEO strategy. Let's take a deeper dive into its salient features and the process itself.
How to go about it?
If you're feeling risky enough to put this process into motion, then let's get to it without further ado!
First step is keyword research- almost every SEO strategist would urge you to do some keyword research to get more organic traffic to your site. This is no different, you need to research relevant keywords of your site which are appropriate in terms of your niche and marketing strategies. Secondly, a domain needs to be purchased. Preferably, your domain name should be connected with your site to improve search results and rankings. Now, there are three types of domains, namely- fresh domain, aged domain and expired domain. Out of these, expired domains are cheapest which allows you to use some of the remaining content from before while making full use of the remnant authority with regards to the backlink profile.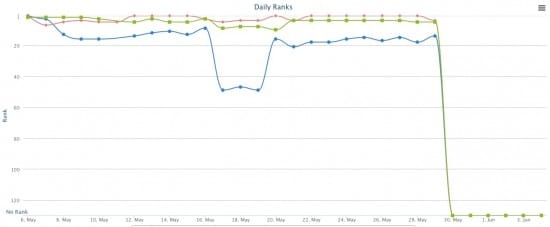 Once you've managed to get a domain, the third and most essential step is to put up valuable content. Equal importance must be given to performing the major SEO optimizations, which will determine how and where you can improve and enjoy higher organic traffic. For effective on-page SEO strategies, you can seek professional help and services from a number of SEO sites. After the completion of these steps, you can jump right into the rank and bank procedure!
There are multiple ways to carry out this process but the most recommended method is to make use of auto-generated links. Popular and simple, this is also the most affordable if your budget is on the lower side. A few examples are GSA Search Engine Ranker and PBN links. PBN links is more manual-oriented as compared to GSA Search Engine Ranker. Taking the advice of those who have done this, aim to spend as little time and money on this venture as possible. This is because the risks are not worth losing even your capital for in addition to the penalty charges if they apply.
The next step will be performed by these programs which use technical algorithms to create hundreds and thousands of backlinks which will all be connected to your website. These backlinks will improvise on your keywords and connect them with your site over a short period of time. Now you can sit back and watch how your rank moves higher and higher as a result of which you're able to entertain huge traffic. You must be quick to take all the benefits of this before a search engine manages to track your black hat seo technique and penalize your site promptly.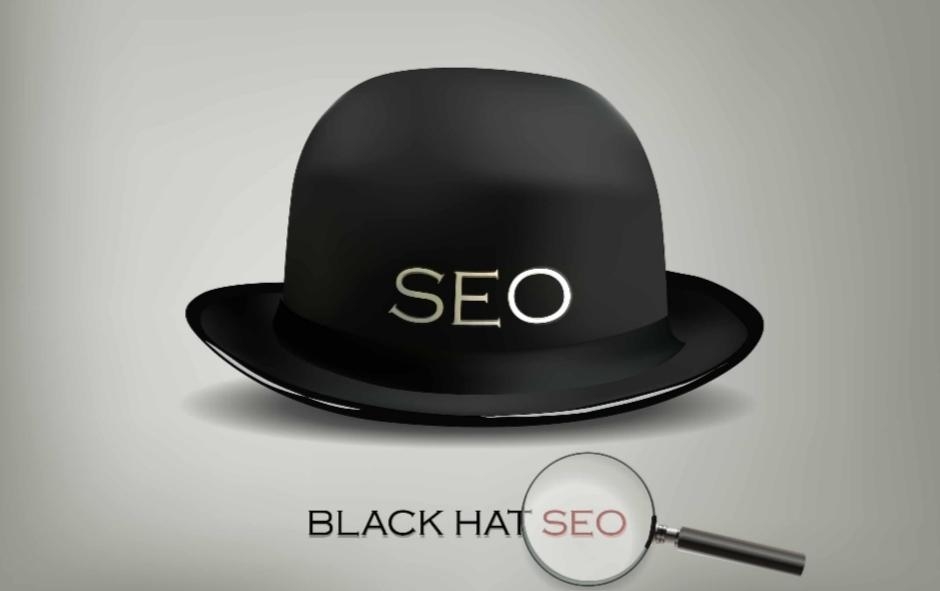 Alternatively, if you're using a money site and are not a risk-taker, you can use buffer sites or burner sites instead of your main site for this purpose. The steps would be the same on the other domains and you'll be able to reap the benefits of it without taking any major risks. Another important point is to try directing users from your buffer site to your main website. This can be done through smartly placing your backlinks which point to your main or target website. This could make it risky for your main site, so one tip is to delete the backlinks from those domains which have picked up spam penalties.
Furthermore, the churn and burn method is used mostly by those who are looking to rank as high as possible on the search engine result pages (SERPs). If you're working with a fast-moving market, this can earn you a huge sum of money- considering that you're able to maneuver your way around the search engines. Because of the penalization consequences, it is very common for SEOs with long-term goals to drift away from such practices. On the off chance that they decide making money quickly is more advantageous, they figure out how to use buffer sites to further their goals without having it affiliated with the main brand site. So, it is highly advised that you have a proper understanding of the essentiality of backlinks in ranking and how that would affect you on the basis of your budget, time and resources.
The thing is that if you're focusing on long-term goals, it's not recommended to undertake this method as you may lose your website and domain in the process. This would mean that you'll have to begin your marketing efforts all over again. Companies who are in it for the long haul are better off investing in a reliable SEO content writing service to enjoy the benefits of having high-quality backlinks which will have a positive impact on the future of the brand. The practice should be limited to sites that offer a fast-moving product or promote a seasonal product. But ultimately, it all boils down to you. It's very lucrative for advanced optimizers but you have to understand that there is a risk of suffering the loss of your website entirely if you end up getting penalized. Are you sure that you can get those high profits before they penalize you? If you do- then go for it, it'll make you rich!