Why Fresh Content is Critical For SEO?
Why Fresh Content is Critical For SEO?
New or updated material is referred to as fresh content. Isn't it straightforward? However, identifying how a business like Google judges if a page is sufficiently fresh is a different matter. Adding new material and web pages is one of the simplest ways to keep your site looking fresh.
It is difficult to determine which components of a search engine's algorithm are most essential for raising page rank. The internet is continually developing, and search engines play a significant role in this. A search engine's purpose is to present visitors with connections to the best content that fits their search query. Search engines must constantly change how they assess criteria such as appropriateness and effectiveness in order to keep their relevance. The topic of "freshness" has recently received some attention.
On the web, your site is a live, dynamic entity. Every change you apply to your website after it goes "live" on the web affects how it interacts with users, consumers, and advanced search engines. A stagnant website, on the other hand, may be seen by search engines as a "dead" entity, with no vitality and nothing fresh to contribute. Fortunately, your often-maintained website is a shelter for search engines looking for new material and sources of new knowledge for their search requests. Essentially said, if you regularly update your website with good-quality material, search engines will adore you.
Anyone familiar with SEO has probably heard the adage "content is king." Bill Gates originated this word in 1996 in an article that bore the same title. Gates accurately predicted that content would be the motivating factor behind the internet. After more than two decades, content is still king. More than that, new material reigns supreme. Fresh, constantly updated content boosts a website's SEO, attracting visitors and increasing website authority on search engines like Google.
With that in mind, let's dive into why fresh content is utterly critical for SEO and your website. Let's start with when fresh content is absolutely necessary, to understand its need and importance of it.
When Is Fresh Content Needed?
Not every website needs new material, but the majority will profit from it. Websites that give recent event details require new material. Without that, "present" events become stale. Likewise, websites that offer goods or services might benefit from supplying visitors with industry-related or service-specific data frequently.
If you are unsure about how much Google actually tracks, read ahead to get surprised now.
The web is a veritable treasure trove of information. There are several pages that have not been renewed in years and continue to dominate the search engine results page. In the majority of circumstances, these pages are regarded as authoritative sites. As long as the web addresses are operational, they will most likely continue their supremacy until a competitor gives better, more necessary details to searchers. For example, notwithstanding your most recent article on the Gettysburg Address, a Wikipedia page about a historical event might persist to be the first google result. Why? Since searchers have regularly clicked on that Wikipedia article, remained on the page, and engaged with it.
Top 5 Reasons For Publishing Fresh Content On Your Website For SEO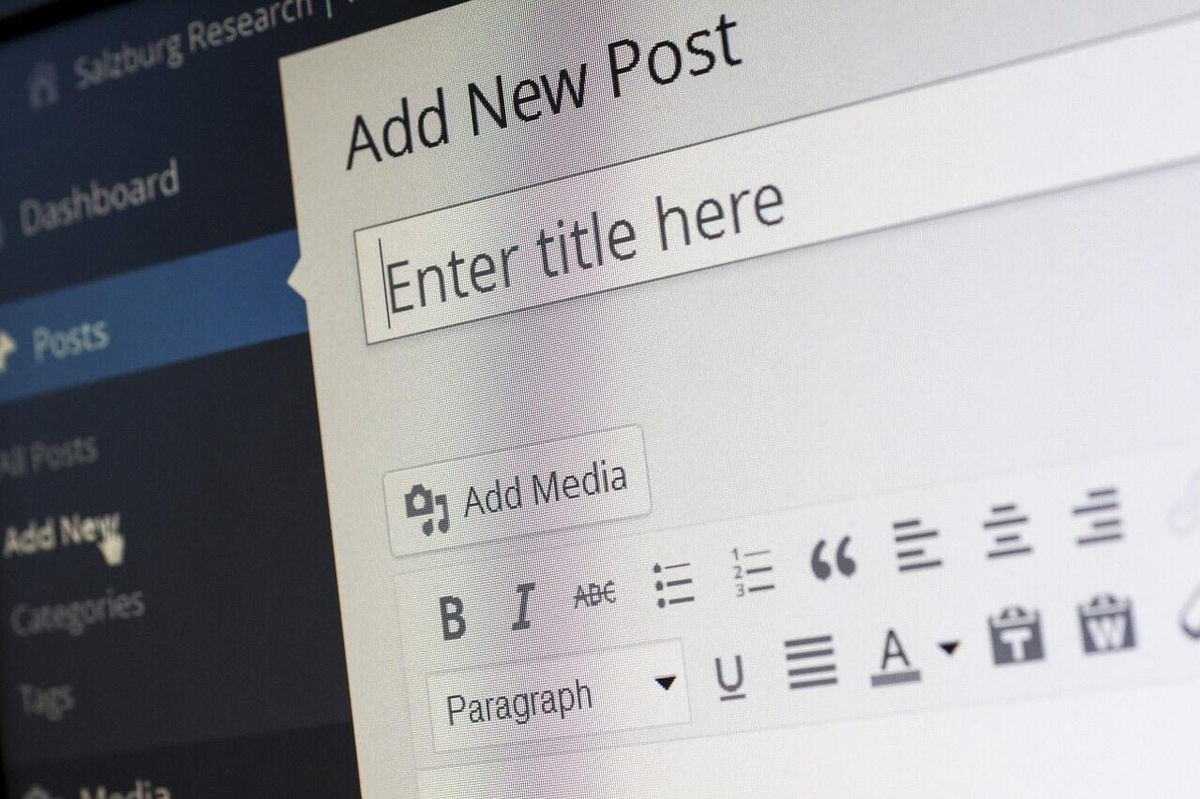 Introducing additional, fresh pages involves creating extra, fresh content. A blog is among the most prevalent ways to distribute fresh material. New blog entries provide new pages to a site.
As a business person, you understand the importance of having a solid internet presence. Many businesses consider content to be something they can develop once and then overlook. This can lead to lower positions in search engines and make it difficult for people to locate you online. Consistently updated content may significantly boost a website's SEO, generating visitors while also enhancing ranks and authority on search engines such as Google. Incorporating minor adjustments or modifications to the current pages on your site does not constitute new content. While certain adjustments and large revamp to existing pages may boost your site's position on search engines such as Google, minor improvements may not improve SEO significantly.
5 Reasons You Need Fresh Content
Fresh Content Means Better Search Engine Indexing
This statement should not be confused with the notion that new material will result in greater indexing. That might be incorrect. The more regularly you refresh your site with fresh content, downloads, and web pages, the more regularly a search engine will come to your website. If search engines crawl your site more regularly, you have a better chance of positioning higher depending on the material you give.

Crawlers collect data from hundreds of billions of web pages and organise it in the Search Index. "The crawling process begins with a list of web URLs from previous crawls and sitemaps given by website owners," according to Google. When web crawlers visit these pages, they use links to find new pages. The programme prioritises new sites, modifications to old sites, and dead connections. When search engines discover a new page on your website, they crawl it in order to index it. This can also re-index other pages, improving SEO throughout your website.

Google Prefers Showing Fresh Content Results
Google is by far the most popular search engine. Google, as the overlord of all search engines, wields enormous power over webmasters and the design of websites. When Google emphasises its preference for websites that renew frequently, it is a clear indication that you need to contribute new material to your site as often as possible.

Periodically posting new material on your website may help you establish a recurring audience, which brings more good quality web traffic flow to your site regularly. The more individuals who visit your website, the more credibility it has with search engines. This will boost SEO and help the page rank better in search results.

So, to be noticed, add an article, a picture, or just make a tweak to your website. The simplest and most successful strategy to keep current is to incorporate a blog into your website and continue to publish posts that will be seen by your visitors.

Improve Your Website Domain Authority
Posting new material increases the number of possibilities for other websites to connect to yours. These backlinks demonstrate to search engines such as Google that your site is an authority on your subject or sector. As Google strives to give accurate, good-quality, credible content in answer to search queries, increasing website authority helps the website rank higher.

As long as the material is good, the further you publish about a given issue, the more authority you get and viewers tend to believe what you say. The more people trust you, the more probable it is that they will buy from you. Social media networks are an excellent area to start establishing authority on a subject. Responding to questions in newsgroups, publishing important in-depth articles, or even posting something interesting on other people's blogs may help you grow your image and achieve the credibility you need in your market. Users will become loyal if you constantly produce high-quality content. Because loyalty cannot be purchased, even tiny business owners can compete with the big dogs in their market.

Maximize Keyword Utilization for SEO
When you regularly post new, compelling content, you generate chances to use organic phrase optimization, which improves SEO and helps your page rank better on search engines.

Yes, keywords are still an important aspect of any SEO strategy, but you can no longer base your whole SEO effort on a single keyword or keyword phrase. Rather, write high-quality material that includes your keywords, but only if they appear organically. In other words, offering content that responded to questions demonstrates how to accomplish a task for the user, or gives them valuable knowledge.

Make Sure Your Audience Is Up To Date
Another reason for keeping your website optimised and updated with excellent material is to maintain existing customers informed, as well as to give crucial data for prospective users to turn to clients. You may use an RSS feed to notify subscribers whenever new content is added to your website. By maintaining your audience's attention, you build long-term devotion, which converts into returning visitors that add substantial value to your site.
Conclusion: A Case Study
Check out a case study from our website, Social Buddy, to see how vital content is to SEO. We started blogging regularly on Social Buddy's blog in January 2019, and the impact has been noticeable. The inclusion of consistent blog postings has significantly improved traffic.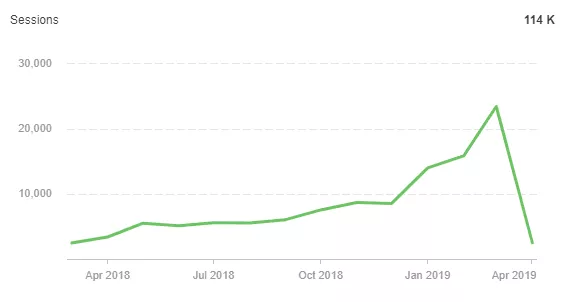 Google rankings have also steadily improved since the website began putting out consistent content.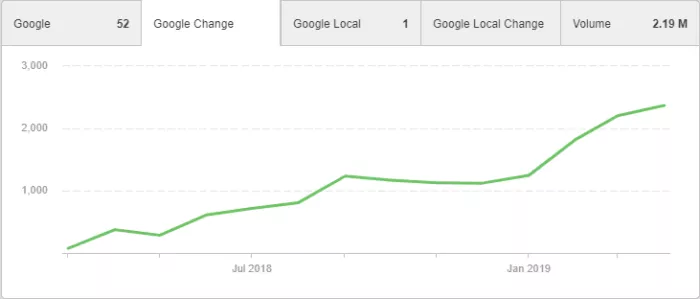 Your constantly updated material can give essential information about your business and its products or solutions to new visitors. If a customer arrived at your site via a search engine link, you must persuade them that your product is the greatest option for them among the thousands of other options offered in their search. Send them client satisfaction reports. Educate them about the advantages of your service. Assist them in comprehending why they require your stuff. The more knowledge a potential consumer has access to, the more probable he or she is to make a well-informed purchasing decision.