What Are Semantic Keywords and How Do They Boost Your Rankings?
What Are Semantic Keywords and How Do They Boost Your Rankings?
Whenever we discuss semantic keywords in search engine optimization (SEO), we mean keywords which are semantically connected to the original term. For example, if we are discussing "digital marketing," a semantically similar term may be "SERP" or "SEO."
Semantics refers to the study of how various words relate to one another and how humans derive meaning from them. People often use the term to describe the process of utilising one word to make many conclusions, yet they all imply the same thing. Semantics, on the other hand, entails dissecting grammatical structures, symbols, and vocabulary and plays a crucial part in communicating, language acquisition, and comprehension.
Furthermore, content creators must keep in mind that search engines prefer high-quality information that flows naturally. While individuals used to utilise methods like keyword stuffing to make their content look relevant, marketers today understand that search engines actively monitor keyword density and punish those that indulge in this spamming activity.
Here's where semantic SEO walks into the room, grabs a cup of tea, and starts explaining how it's done.
Meaning of Semantic SEO
The act of producing information that is complete, in-depth, addresses all conceivable queries about a topic and eventually fulfils all potential user search intentions is known as semantic SEO.
Prior to 2013, search engines such as Google used the frequency of keywords on a page to determine the topic of the material. This gave rise to the practice of keyword stuffing in order to rank for certain keywords, which meant that marketers would repeat the phrase "running shoes" on a website several times in order to rank for that term. All this improved in 2013, with the release of Google Hummingbird. Instead of searching for the frequency of a single phrase, the system required relevant findings to be more thorough in terms of what keywords were contained in the text.
How To Find Semantic Keywords?
It might be challenging to generate precise lists of semantic keywords to aid your strategies in content marketing. Luckily, there are various ways you can fully comprehend the phrases that will perform best for your chosen keywords and the sort of audience you wish to reach.
Examine the statistics of the keywords you may be using, such as search traffic, as you utilise these keyword research tools to get a better sense of how frequently your term occurs in searches. This will assist you in making the best decisions possible.
Google Related Search Suggestions
When a user does a Google search, the search engine returns a list of similar queries at the bottom of the SERP. This list covers often-used related terms as well as thoughts that may be linked.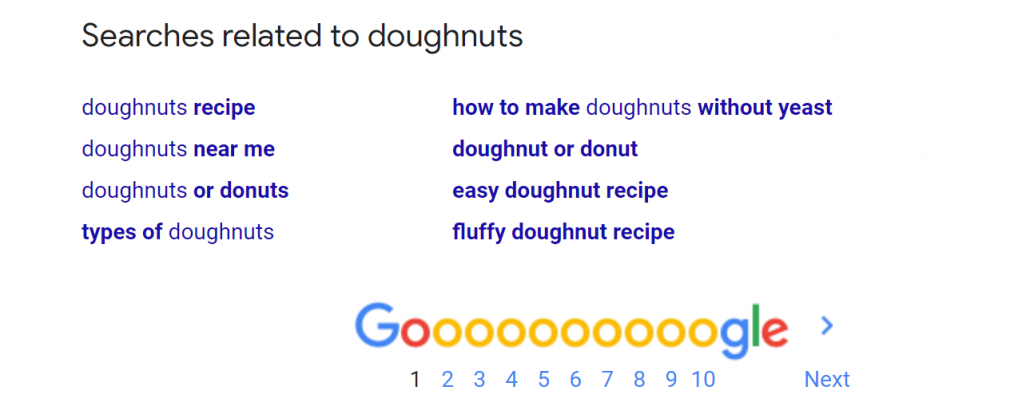 There seem to be, nevertheless, advantages to monitoring what individuals are looking for and the answers Google offers. You may use the "People also ask" option in the SERP's midsection. Google attempts to discover relevant questions that the user may ask in this rich tool.

These two capabilities may be used by content creators and advertisers to learn more about the subjects and terms that consumers may employ in relation to their core keywords.
In the search engine results, Google also offers useful data about the terms it considers to be semantic keywords. When Google delivers search results, it bolds the search phrase in the meta description to assist users in realising how each result connects to their initial search query.
Why Did Google Shift to Semantic Keywords?
Take notice that semantic keywords are the result of a semantic search. Now, in order to fully grasp semantic search, you should commence at the start. Googlebot was not as powerful or as intelligent when SEO first began. When you typed in a term back then, Googlebot first evaluated the text of its sites, indexing them for that exact keyword. The result? Webmaster boosted keyword density on each and every page, resulting in low-quality material in search engine results.
As a result, utilising keywords yielded information with little practical value. Furthermore, Googlebot generated a large number of 'useless' pages for a single keyword variant. To address this issue, Google released algorithm changes such as Panda (in 2011) and Hummingbird (in 2013), both of which addressed issues such as unethical ranking methods and keyword stuffing.

Hummingbird, especially, was crucial since it completely transformed Google search by adding semantic SEO. The primary purpose of the semantic search was to give the most relevant contextualised material in the quickest amount of time. If anything, Google's change to semantic search was notable for three key reasons:
Googlebot (through Hummingbird) now considers your complete request, not just the keywords.
When generating search results, Googlebot additionally examines user information, history, search trends, and other 'personal' data factors.
Googlebot also considers the kind of device, location, and time of day.
How Is SEO Affected By Semantics?
It's worth noting that Google created the Knowledge Graph in 2013 to help with its semantic search algorithm. The Knowledge Graph is essentially a basic resource for natural language processing (NLP) and comprehension, as well as human-like cautious reasoning. Google's Knowledge Graph, if anything, represents genuine global entities, their properties, and their interrelationships.
And one of its most important responsibilities is to answer queries. So now, when you search for anything on Google, Googlebot understands it completely and strives to provide more contextualised information about your query. Not simply a list of websites that can answer your exact issue. In other words, Google is now responding to your requests and no more relies on other websites to provide information to its customers. That is, everyone fighting for clicks, visibility, and rankings on Google is battling not only with other individuals and corporations but also with Google itself.
Impact of Semantics on SEO
In your SEO initiatives, semantic search implies identifying the proper phrases based on actual user intent… and then developing content based on those terms This is where semantics SEO strategy may help. You just looked for the terms with the biggest search traffic in the realm of keyword research. Your keyword selection and the material you developed have the same significance. There was yet another correspondence.
So you may do standard keyword research or utilise a semantic keyword research tool. In any case, you'll need to start with a topic relating to your website or business and work your way up from there. Suppose you own a household plumbing service company, for example.
A significant portion of this company consists of maintaining and installing pipes in both old and new residences. So you may opt to create an article about this feature of piping. With that in mind, "plumbing pipes" is a highly powerful keyword term you may utilise. The extended keyword term for it is "residential plumbing pipes."
Getting More Insight Into Your SEO Game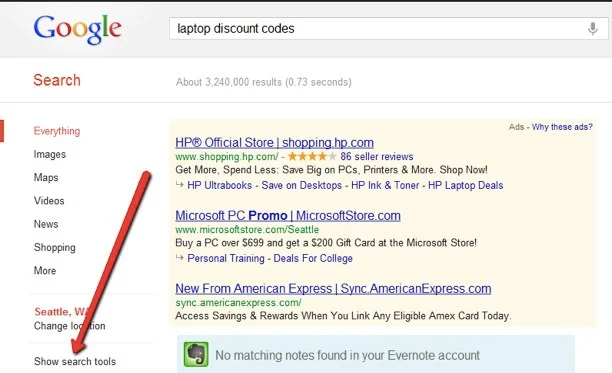 To see benefits from SEO, you must develop high-quality, well-optimized material. Understanding what search engines seek to achieve and how they rank web pages may help you achieve a lot. If you'd want to discover more about how to identify appropriate semantic keywords to add to your content, consider using Semrush's Keyword Magic Tool. Learn how you can utilise this database for keyword research to find phrases that can assist your content rank higher in the SERPs.
Conclusion
Undoubtedly, technologies like BiQ Keyword Intelligence make semantic keyword research simple. However, whether you utilise a tool or go the traditional route, make sure that you have the first right for people before composing for search engines. For in, use the keyword list you generate from semantic keyword research to produce content that is attractive to both your market and Google. If Google's previous clampdowns on online spam are any indication, the ideal long-term strategy is to use semantic terms to boost the value of your material while allowing their optimization to overshadow the quality of your material.
Remember that semantic keyword research is about identifying genuine keywords to employ in your SEO operations… It's equally as important to create a thorough profile of your target consumer. And the more you understand your target consumer, the better the results of your campaign!