What Is User Intent How To Optimize For It Like A Pro?
What Is User Intent? How To Optimise For It Like A Pro?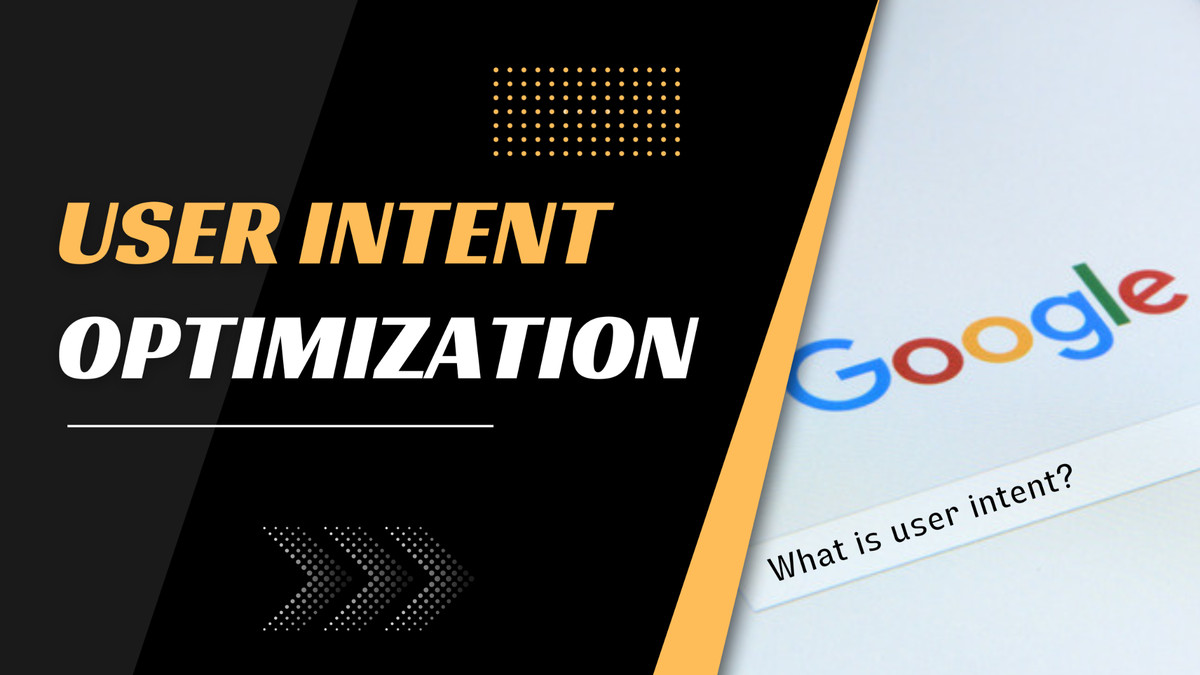 The whole services and products business has one motto: "Customer is King." All of the efforts put into starting a business, improving products or services, or putting money into marketing will be for nought if the end-user does not connect with the product, service, identity, or goal. Now, how do you know whether your intended audience is seeking what you have to offer? It is accomplished through comprehending user intent.
User Intent is a long-standing idea in information retrieval, but it is also one of the most essential principles in current SEO. The increasing use of machines enabled intelligence Google to take its application to new heights, transforming it into a vital gatekeeper for organic traffic.
It's easy to get bogged down in the details of determining which keywords to optimise for depending on search traffic and competition. However, it is critical to take a step back and consider what your target audience truly desires. Optimising for user intent—also known as search intent—means focusing your digital marketing services on the genuine goals of each search. And if you fail to consider what your target audience is looking for and which results from search engines are returning for those searches, you risk missing the mark. You can target the proper audiences who are more likely to convert if you employ user intent.
Let's dive deeper into the types, optimization and lots of useful information about leveraging User Intent.
The Three Types Of User Intent
Generally, there are three major types of user intent, namely; informational user intent, navigational user intent and transactional user intent. Informational and navigational searches are categorised as low intent, which means that the users aren't near to closing a deal and hence aren't considered qualified prospects. Transactional searches, on the other hand, feature high intent keywords, indicating that the user is more likely to execute a purchase.
Informational User Intent
People regularly use search engines to find info. When seeking information, people often ask questions, however, informative searches can also be made as assertions. Here are some instances of informative searches: "why is the sky blue?" "best bicep workout," or "chicken biryani recipe."
Navigational User Intent
When seeking a certain website, people utilise navigational searches. In most cases, they'll include the company name in their inquiry, as well as a product, service, or anything unique to where they want to be navigated. A navigational search is a sort in which the user isn't sure of their intent, however, they'd like to be navigated by the search results. Several instances of navigational searches would be: "which company sells good gaming laptops?" "best series to binge on netflix," "food courts near me."
Transactional User Intent
When a consumer is thinking about buying something, he or she does a transactional search. When a customer is prepared to buy, they will often look for the precise good or service, including the brand. Here are some examples of transactional searches: "second-hand mercedes price," "running shoes under $110," or "buy all-weather camping tent online."
Leveraging Google for User Intent Optimization
The best thing to consider when assessing search intent is to let Google do the work for you. Google typically processes 3.8 million searches every minute, and its huge database contains a wealth of data to deliver for specific inquiries. Bear in mind that the primary purpose of search engines is to provide the most necessary details for each individual query. This is why Google's algorithm is updated on a regular basis, which makes it easier for users to find the best and most relevant responses.
Check Featured Snippets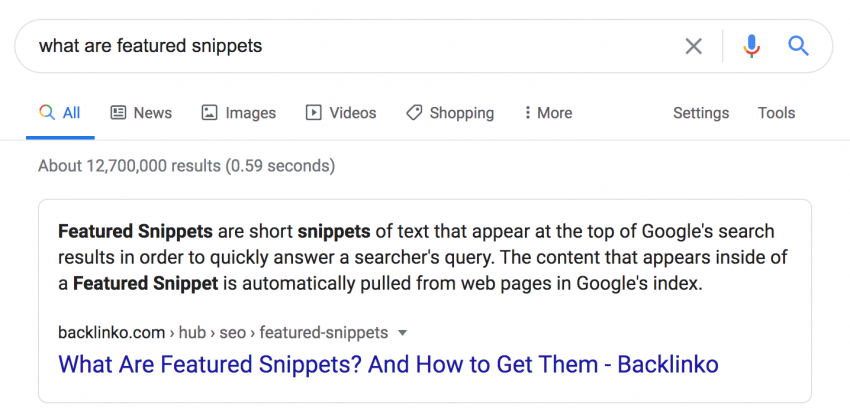 Featured snippets will be displayed by search engines based on the query and if it was informative, navigational, or transactional. Higher intent keywords, such as "purchase" and "shop," for instance, are more likely to create product gantries, whereas lower intent keywords (informational and navigational searches) are often more likely to yield featured snippets. The featured snippets that are presently showing up for your goal keywords should affect how you generate content and improve your website in general.
Identify Gaps in Content
An efficient strategy for attracting the proper visitors is to supply solutions when there are content "gaps," which means there are possibilities to supply additional material where information is absent. Search for some of your target keywords again to determine whether there is enough data for each keyword, and if not, create content for that search.
Find Related Keywords in "People also ask"

Inside search results pages, you may see a box labelled "People also ask," which contains inquiries related to the keyword you typed. Constantly keep this source in mind since it might give you relevant keywords to optimise for your site.
Biggest Challenges With User Intent
From a financial standpoint, the advertiser may not want to address the existing roster. They wish to reach out to a certain demographic for whom their item or service is ideal. They have a remedy for the issue that their end-user may be experiencing. So all they need are the search phrases associated with the problem. This is why companies turn to methods like SEO.
User Intent isn't static
User Intent might shift over time as users' objectives shift. One instance is the phrase "Wuhan," which was once a search query for the Chinese metropolis. When the Covid Pandemic sprang out, people's objectives altered when looking for it. Rather than knowing more about the city, searchers were interested in learning more about the viral epidemic. As a result, instead of destination sites, Google displayed Top Stories and results that covered the malware.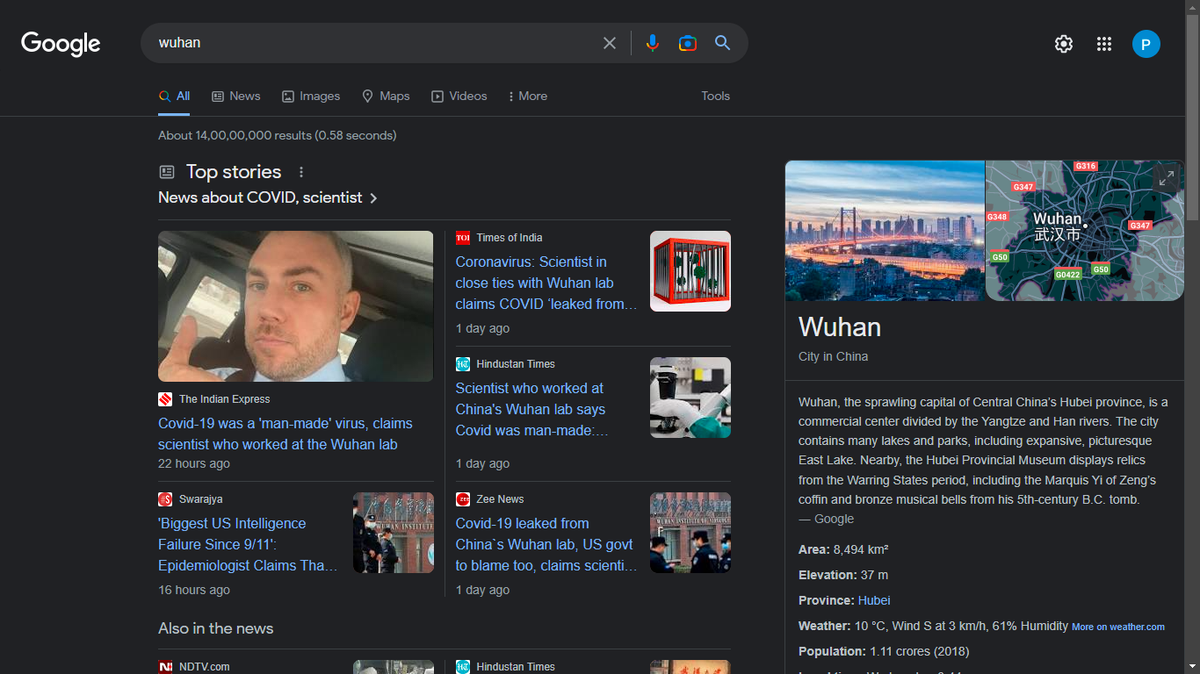 One other example is the term "independence day," which may refer to both the holiday and the film. Google switches the search results every year around July 4th to show more results linked to the celebration rather than the movie.

The distinction between the two cases is that the former had a continuous aim that changed at a certain moment in time, but the latter includes seasonal intent changes. As SEOs, we must recognise the distinction, optimise properly, and assess performance correctly.
Single Query, Multiple Meanings
When a term has many meanings, we refer to it as "ambiguous inquiries" or "the degree of ambiguity." Dry cat food for sensitive stomachs, for example, is not as suggestive of what searchers seek as cats. In Solving Fragmented Intent, I go into great detail about query ambiguity: the shorter a term, the greater the degree of uncertainty. One of these examples is cat food. Short keywords can convey a variety of messages. Searchers seeking for the keyword business may be looking for a description, investment opportunities, or a link to the Small Business Administration.
Three Types of Query Intent Interpretations
On page 69 of the Quality Rater Guidelines, Google identifies three distinct types of queries with multiple meanings:
"Dominant Interpretation: The dominant interpretation of a query is what most users mean when they type the query. Not all queries have a dominant interpretation. The dominant interpretation should be clear to you, especially after doing a little web research.
Common Interpretation: A common interpretation of a query is what many or some users mean when they type a query. A query can have multiple common interpretations.
Minor Interpretations: Sometimes you will find less common interpretations. These are interpretations that few users have in mind. We will call these minor interpretations."
Due to query ambiguity, Google returns a mixture of results that may fulfil the dominant, frequent, and slight interpretations of the keyword. That implies that SEOs must be aware of what results may emerge in the top 10 for a term. It's possible that there are just three spots in the top ten for a given sort of site.
Summing Up: How to Optimise Existing Content to Align With Intent
Optimization for user intent does not have to be a task you undertake solely in the future. You may also look back at previous material. Make a list of your most powerful articles, including the topic, queries, size, and any relevant data, such as time on page, scroll depth, and page views. A spreadsheet like this may be retrieved using a variety of programmes, including Google Analytics. Then, examine these components to do a content gap analysis. Compare these elements to your advertising identity.
You may perform this assessment by hand or with a tool such as MarketMuse. MarketMuse will do a semantic analysis of your material, looking for gaps and missing topic areas. It will also suggest relevant subjects and connection possibilities that you may have overlooked.
SEO and keyword research are still important components of your content marketing approach. They will serve as the framework for your content. Writing to satisfy user purpose simply assists you in creating meaningful, interesting content that maintains your audience's attention and returns for more. It also informs Google and other search engines that you have developed high-quality content, allowing you to move up the SERP rankings.